How Regular Printer Maintenance Services Can Protect Your Printing Operations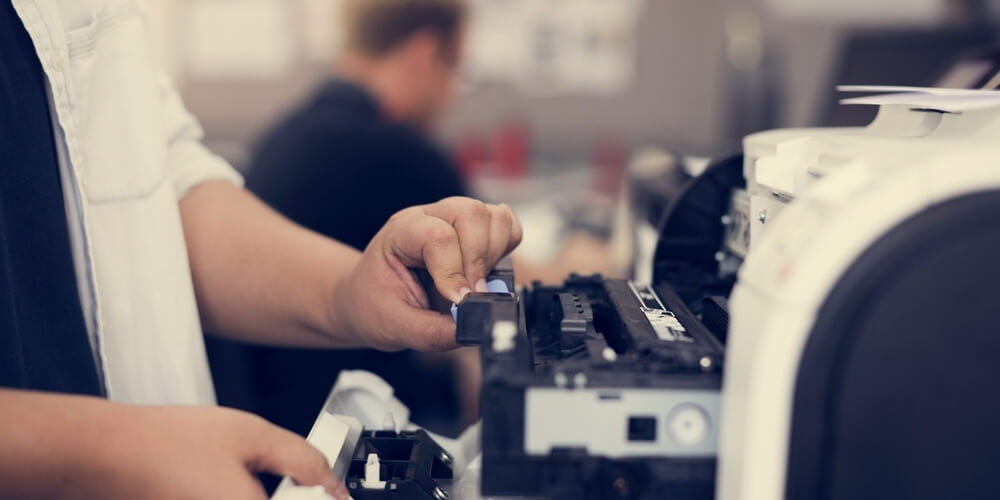 Searching for 'copier leasing near me'? Does your business require long-lasting, high-performing machines? Then we can help here at Eco-MPS. We manage, maintain and optimise your print infrastructure with our convenient copier leasing, purchasing and printer maintenance services.
Would you like to save your copier from unexpected breakdowns? Looking for ways to keep your multifunction printers running smoothly? Not to worry – our professional maintenance services are at the rescue. Our highly-trained and skilled team of technicians conduct thorough copier maintenance services, checking every aspect of your device to ensure it is functioning as it should be.
With our regular maintenance service you can protect your overall printing operations as it will benefit from the following results:
Increase Lifespan
Long live the copier! Regular care and maintenance save your copiers or printers from unwanted breakdowns or eventual wear and tear. The longer your devices can function as they should the more you will save and help protect a worthy investment.
Improve Overall Performance
Are your machines or printing devices susceptible to jams? Then keep your copiers and printers running smoothly with frequent maintenance. Our team of experienced technicians are experts when it comes to maintaining devices that deal with heavy workloads. Additionally, by taking care of every part of your copier or printing device, the overall performance will improve and operate exactly how you need it to.
Avoid Breakdowns with Printer Maintenance
Finally, limit the risk of breakdowns or unexpected issues with copier maintenance. Breakdowns can be costly and interrupt your workflow, with regular maintenance these problems can be easily avoided and caught early on.
Are you interested in one of our Office Photocopier Maintenance and Servicing contracts? Or perhaps you're searching for 'copier leasing near me'? We manage, maintain and optimise your print infrastructure with our convenient copier leasing, purchasing and maintenance services.
So whether you'd  like a free, no-obligation Quotation or a little more information, then please contact our friendly team today! Our head office is well located in Crawley and makes it easy for us to service businesses throughout Sussex and Surrey.